EAVE 2020 Selection
press release
We are delighted to close the year announcing the 55 producers from 39 countries that will be part of the EAVE Producers Workshop 2020 (see the complete list below) - selected out of an all time record number of 249 applications from 57 countries.

The 2020 group represents a highly talented and diverse group of professionals – not only in terms of nationality, geographic spread, ethnicity, age, and gender, but also with regards to types of projects, business set-up, experience, and background.

We are very much looking forward to the 2020 workshop together!


We are particularly grateful for the generous support of our 2020 scholarship partners:


The French CNC supports the participation of 3 international producers at the EAVE Producers Workshop, namely Aadnan Imtiaz Ahmed (Bangladesh), Realness alumni Tamara Dawit (Ethiopia) and Asma Chiboub (Tunisia).
Thanks to German regional fund MDM, two producers from Central and South Eastern Europe will develop their skills at the EAVE 2020 course: Valon Bajgora from Kosovo and Sergiu Cumtrenco, the first ever EAVE participant from Moldova.
The scholarship provided by the Polish Film Institute was granted to Natalia Grzegorzek, selected at the Polish Days in the framework of the New Horizons Film Festival.
PACT and EAVE are jointly offering a scholarship to one UK producer (Victoria Thomas) in the name and memory of EAVE expert Dorothy Viljoen.
Thanks to our collaboration with Doha Film Institute, Koussay Hamzeh (Qatar) was selected at the DFI Producers Lab and received a scholarship of the Doha Film Institute.
Our partnership with Telefilm Canada made it possible for two Canadian producers (Coral Aiken and Fanny Drew) to attend the programme.
Film Fund Luxembourg is offering a scholarship, jointly with EAVE and the Alan Fountain Scholarship Fund, for Samantha Biffot from Gabon to join the programme, selected from Ouaga Lab.
Our new partner IDM Südtirol – Alto Adige will grant a scholarship to Moritz Bonatti from the Italian region of Alto Adige.
Thanks to our new partnership, Fonds Jeune Création Francophone is offering a scholarship for Joëlle Ducray from Mauritius.
The support of Projeto Paradiso makes it possible for Eliane Ferreira from Brazil to participate.

In addition to those, a number of scholarships have been allocated by EAVE, in priority to participants from European low production capacity countries.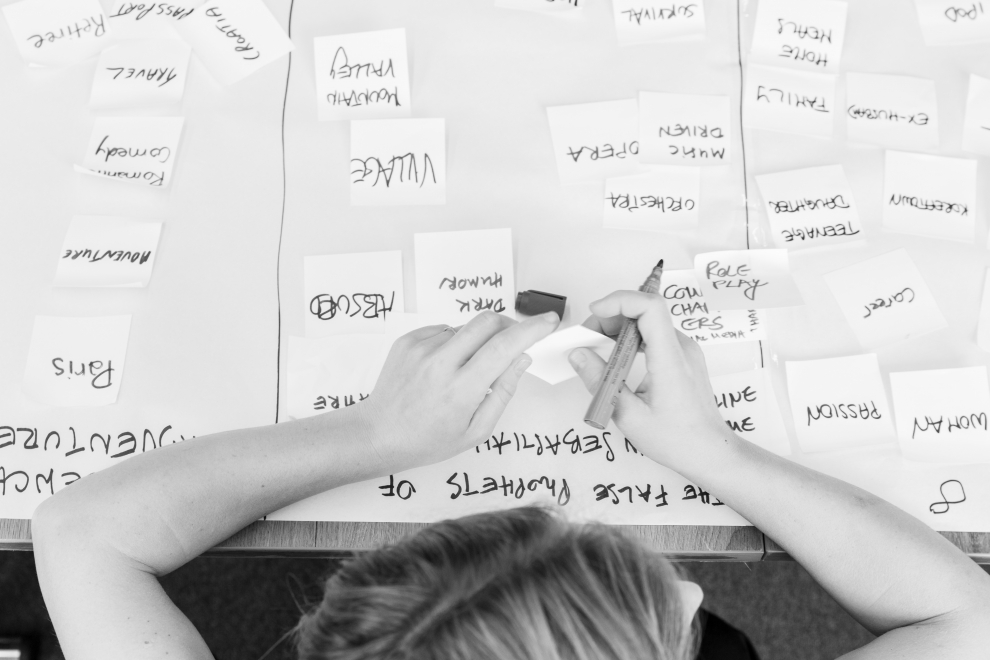 The selected participants for the EAVE Producers Workshop 2020 are:


ARGENTINA
Felicitas Raffo, CEPA Audiovisual

BANGLADESH
Aadnan Imtiaz Ahmed, Khona Talkies

BELGIUM
Jasper Moeyaert, Geronimo Film

BULGARIA
Veselka Kiryakova, Red Carpet

CANADA
Coral Aiken, Aiken Heart Films
Fanny Drew, Colonelle films

CROATIA
Katarina Prpic, Antitalent

CZECH REPUBLIC
Tomáš Michálek, MasterFilm
Alice Tabery, CINEPOINT

DENMARK
Heidi Kim Andersen, Made in Copenhagen
Mille Bjørke, Fridthjof Film

ESTONIA

ETHIOPIA / CANADA
Tamara Dawit, Gobez Media

FINLAND
Max Malka, EndemolShine Finland

FRANCE
Nathan Fischer, Stray Dogs
Florian Môle, Les Grands Espaces
Valérie Montmartin, Little Big Story

FRANCE / GABON
Samantha Biffot, Princesse M productions

GERMANY
Sebastian Lemke, FRUITMARKET Arts & Media GmbH
Luis Singer, StickUp Filmproduktion
Christopher Zitterbart, Watchmen productions

GERMANY / SWITZERLAND

GREECE
Panagiotis Thomaidis, Greek Film Centre

HUNGARY
Krisztina Gallo, Sony Pictures Television Networks

INDIA
Mathivanan Rajendran, Stray Factory

IRELAND
Steven Davenport, Screen Ireland
Barbara Healy, Tyrella Pictures

ISRAEL
Kobi Mizrahi, KM Productions

ITALY
Moritz Bonatti, Helios Sustainable Films
Francesca Zanza, Asmara Films

KOSOVO
Valon Bajgora, Ikone-Studio

LATVIA
Elina Gedina-Ducena, Mistrus Media

LUXEMBOURG
Elisabeth Adams, Film Fund Luxembourg
François Le Gall, a_BAHN

MAURITIUS
Joëlle Ducray, Caméléon Production

MOLDOVA
Sergiu Cumatrenco, YOUBESC

NETHERLANDS
Thomas Den Drijver, New Amsterdam Film Company
Ilse Ronteltap, Netherlands Film Fund
Maarten Van der Ven, Studio Ruba

NORWAY
Mathis Ståle Mathisen, Rein Film
Nicholas Sando, Filmbin

POLAND
Natalia Grzegorzek, Koskino

PORTUGAL

PORTUGAL / BRAZIL
Eliane Ferreira, Muiraquitã Filmes

QATAR
Koussay Hamzeh, GROUNDGLASS235

ROMANIA
Cristian Nicolescu, Digital Cube & Avanpost Media

SERBIA
Jelena Angelovski, Monkey Production / Meander Film

SOUTH AFRICA
Mmabatho Kau, Raindrop Media
SPAIN
Raquel Cabrera Simón, The Film Agency

SWEDEN
Fredrik Lange, Vilda Bomben Film

TUNISIA
Asma Chiboub, Atlas Vision Productions

UK
Nora Ostler Spiteri, Triongl
Victoria Thomas, Polkadot Factory

UKRAINE
Dmytro Sukhanov, Toy Cinema

The 3 sessions of the EAVE 2020 Producers Workshop will take place in Luxembourg (March 6-13), Galway, Ireland (June 8-15) and Opatija/Rijeka, Croatia (October 19-26).

Thank you for the support of the Creative Europe - MEDIA sub-programme of the European Union and Film Fund Luxembourg.
Page published 20 December 2019. Updated 11 February 2020.