Brussels 2023
EAVE on Demand Brussels
June 28 - 30, 2023, Brussels
1) EAVE on Demand Brussels on International Marketing for selected project teams
28-29 June, 2023
EAVE, in partnership with Wallonie Bruxelles Images and Brussels International Film Festival, is offering 5-6 selected project teams an intense session on international marketing.
The workshop will take place in Brussels on June 28-29, 2023. The sessions will be in French.
Stratégie de marketing
Une stratégie de marketing suffisamment développée et adaptée au film est la colonne vertébrale de toutes les activités de promotion et sert de base à la création du matériel promotionnel. Les éléments qui la composent sont: le mapping des cibles potentielles pour le film, la définition d'un positionnement et l'analyse de films comparables et du contexte international. Des exemples pratiques de films récents seront utilisés pour explorer ces thématiques et donner les instruments nécessaires à leur définition.
Intervenant
Né à Lausanne et actuellement basé à Berlin, Mathias Noschis est un spécialiste du marketing cinématographique. En 2011, il a fondé l'agence Alphapanda, qui élabore des campagnes promotionnelles pour de nombreuses sociétés de production, de distribution et de ventes internationales aussi bien parmi des majors (Warner Bros, 20th Century Fox) que les indépendants. Parmi les projets sur lesquels il a travaillé, on peut citer Touch Me Not (Ours d'or Berlinale '17), The Quiet Girl (Berlinale '22 et Oscars '23), God's Own Country (Sundance '17), Une Colonie (Berlinale '19), les documentaires Flee (Sundance '21), Lemebel (Berlinale '19) et Pianoforte (CPH:DOX '23). Mathias est également consultant pour le programme MEDIA de l'Union Européenne et expert en formation pour des institutions telles que FOCAL, ACE Producers, IFFR Lab et Locarno Industry Academy.
2) EAVE on Demand Brussels for young professionals
30 June, 2023
EAVE, in partnership with Wallonie Bruxelles Images and Brussels International Film Festival, is offering film students of the Wallonie region a tailor-made programme dedicated to introducing its participants to the professional world of festivals, distribution and sales as well as film industry workshops and labs.
The workshop day will take place in Brussels on June 30, 2023. All sessions will be in French.
Développer son film, son réseau, ses connaissances grâce aux labs et workshops de cinéma
Dans la carrière des jeunes professionnel.les, les labs, ateliers et workshops peuvent tenir un rôle crucial dans le développement de leurs projets, de leurs réseaux, de leurs compétences. Ils représentent des occasions multiples de consolider des connaissances et d'intégrer des réseaux professionnels dynamiques, à la sortie des écoles, puis tout au long des parcours de chacun, en fonction des besoins. Nous dresserons un état des lieux de l'importance de ces événements, à travers quelques exemples concrets.
Intervenant
Diplômé en littérature, philosophie et cinéma, Thibaut Bracq termine en 2016 un master 2 en formation continue à l'Université Paris Dauphine en Management des Organisations Culturelles. Entre 2007 et 2019, il est programmateur pendant 13 ans au festival Premiers Plans d'Angers et il y coordonne les Ateliers d'Angers entre 2012 et 2019. Auparavant, il dirige le marché de coproduction professionnel Paris Project au Festival Paris Cinéma de 2007 à 2012.
Tout au long de sa carrière, il est également responsable de plusieurs programmes d'accompagnements de cinéastes et producteur.trice.s internationaux, autour de sélections de projets de longs métrages (fiction, documentaire, animation) : les programmes Alliance for Development et Open Doors Extended au Festival de Locarno, les Ateliers de l'Atlas au festival de Marrakech (2019-2023), La Fabrique au Festival de Cannes (2012-2018).
Il intervient régulièrement en tant qu'expert, consultant, modérateur sur des événements professionnels et festivals.
Il est programmateur international du festival d'Oulan Bator en Mongolie depuis juillet 2013.
Il est actuellement responsable de la coordination du programme de La Fabrique 2023 à Cannes.
Les festivals internationaux, une étape essentielle pour la promotion et la distribution des films indépendants
Trouver le(s) bon(s) festival(s), au bon moment, et selon le film, est l'une des clés pour mettre en lumière un film et son équipe, auprès du public et des professionnels. Définir ses objectifs, construire une stratégie réaliste et cohérente, sont des éléments décisifs pour mettre les meilleures chances de son côté. Comment construire cette stratégie, définir les festivals cibles, pour quelles raisons ? Comment faire de la sélection du film un outil efficace pour le placer sur la scène internationale et attirer les professionnels ? Comprendre et naviguer dans le circuit des festivals internationaux, pour construire la visibilité internationale de votre film.
Intervenante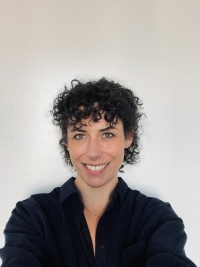 Passionnée par la promotion des films à l'international, Ariane Buhl bénéficie de 15 ans d'expérience dans le secteur des ventes internationales de long-métrages. Chez Gaumont, en qualité de festival manager, Ariane a assuré la définition et l'exécution de la stratégie festivals pour chacun des films du line up du studio. Elle y a également mis en place et développé les ventes digitales des films de patrimoine auprès des plateformes de streaming à l'international.
Aujourd'hui, dans le but de mettre son expertise et son réseau au service de projets indépendants, Ariane a créé la société The Right Ones. Définir la meilleure stratégie festivals pour un film, et la mettre en œuvre est son cœur de métier. The Right Ones propose également l'organisation et la coordination des projections des films en festivals (déplacement de l'équipe du film, logistique, coordination sur place…).
Tout ce que vous devez savoir sur l'exportation des films et les ventes internationales
Comment faire vivre mon film à l'international ? Comment ce marché fonctionne-t-il ? Quels sont les rouages et acteurs à connaître ? Comment et quand travailler avec un distributeur à l'international ? Tout ce qu'il faut savoir (ou presque) sur l'exportation des films à l'international et la possibilité de poser vos questions et d'y répondre ensemble.
Intervenante
Après l'obtention d'un master en gestion de projets culturels et de développement des médias entre Paris, Lille et Vilnius, Estelle de Araujo a débuté sa carrière professionnelle en tant que responsable de projet pour l'Académie des César où elle s'occupait du projet de court métrage « Les Nuits en Or ». En 2016, elle s'est orientée vers l'industrie du cinéma et a rejoint Upside, une société de production et de vente de films documentaires, en tant que responsable de festivals et de marketing. Elle a ensuite rejoint Doc & Film International en septembre 2018, en tant que responsable des ventes TV. Suite à l'acquisition de Doc & Film International par la société de distribution française Jour2Fête en octobre 2019, Estelle a pris la tête du département TV de la nouvelle société créée: The Party Film Sales. En avril 2023, elle a été nommée co-responsable des ventes internationales, aux côtés de Samuel Blanc.
After completing a master's degree in cultural event and media development management from universities in Paris, Lille, and Vilnius, Estelle began her professional career as a project manager for a short film world tour called "Les Nuits en Or" at the French Academy of Cinema. In 2016, she shifted her focus to the Film industry and joined Upside, a production and sales company, as a festival and marketing manager. She then joined Doc & Film International in September 2018, serving as their TV sales manager. Following the acquisition of Doc & Film International by French distribution company Jour2Fête in October 2019, Estelle took over as head of the TV department of the newly established sales company: The Party Film Sales. As of April 2023, she has been appointed as Co-head of Sales of the company, alongside Samuel Blanc.
Tables rondes avec les intervenants
Page last updated 26 June 2023